Carolyn Ziel's, Found Voices™—Next Level Writing Support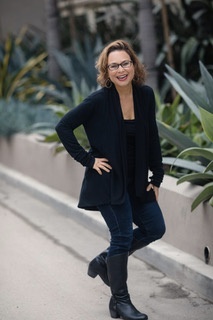 Carolyn Ziel's, Found Voices—Next Level Writing Support is that next step for those who have been studying Jack Grapes' Method Writing© and have completed at least levels one and two. You've found your voice. You've been practicing, studying, and writing. Focusing on the process of writing and the happy outcome of all this practice is product—you now have the makings of a short story, novel, book of poetry, memoir, or something else you might want to develop, and eventually, see this project to completion.
A Note From Carolyn:
Carolyn Ziel's, Found Voices™—Next Level Writing Support is just what it claims: Next Level Writing Support. It is beyond just copy-editing. In this class, we focus on the larger structures of your work—specific themes you might want to emphasize in your work, tone, narrative action, dialogue, character development, and more. We'll consider where you are and where you want to go with your longer-form work.
Work One on One with Carolyn.
Carolyn offers one on one editing and writing sessions. In her editing sessions, Carolyn will support you and guide you through the sometimes daunting editing process, taking an even deeper dive into character development, structure, literary themes within your work, dialogue and more. You'll receive compassionate, honest and focused feedback as we all as on-point, professional editing,
In her one on one writing sessions she'll tailor her teaching to accommodate your personal writing goals. You'll receive, accountability, structure and goal setting, support in overcoming any blocks in your creativity and writing, confidence and tools that will ensure your writing is powerful and effective. Her goal is to offer you the support and guidance you need to take your writing to the next level.
Upcoming Schedule
---
Carolyn Ziel's, Found Voices—Next Level Writing Support Classes run for 5 weeks and approximately 2.5hours
Fall 2023
Mondays October 2, 9, 16, 23, 30, 2:30 pm Pacific
Tuesdays October 3, 10, 17, 24, 31, 8 am Pacific
Mondays November 6, 13, 20, 27, 4, 2:30 pm Pacific
Tuesdays November 7, 14, 21, 28, 5, 8:00 am Pacific
---
Method Writing Classes for all levels run for six weeks and approximately 2 hours (depending on class size)
Fall 2023
Thursday Afternoons: October: 5, 12, 19, 26 2:00 pm Pacific
Thursday Afternoons: November 2, 9 2:00 PM Pacific