Method Writing by Charles Kruger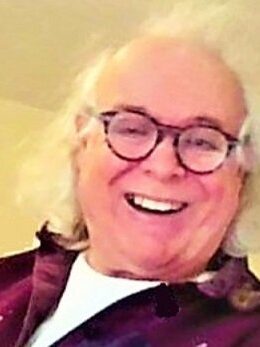 Charles Kruger began studying with Jack in 2001. He is the founder and lead writer for the theatrical website, "TheatreStorm" which covers theatre in the San Francisco Bay Area. He has been published in multiple poetry anthologies (most recently, Sparring With Beatnik Ghosts), and has had work in "The Rumpus," "LitSeen," "ONTHEBUS," "Red Fez," "Writing Without Walls," and elsewhere. He was also a founding Board member of two widely-respected literary reading series, "Quiet Lighting," and "Bay Area Generations." He now teaches Method Writing on Saturdays. See "Classes" for schedule of upcoming Saturday classes.
For more info or to register for his Saturday Method Writing class, contact Charles at th3writingcoach@gmail.com
Charles Kruger is a true artist who has continued to push forward his whole life. He has a lot to offer anyone looking to learn how to express themselves or to increase their capacity to do so.

Evan Karp, Founder, "Quiet Lightning", Editor for "LitSeen" and "Sparkle + Blink"
I first met Charles Kruger in 2009, when, as the "storming bohemian," he burst onto the SF literary scene, excelling as poet, painter, and teacher — an artist to the bone, if ever there was one. Charles is an exemplary citizen of the arts. He has the talent to help authors express their vision, tell their story, to not die with their music still inside them. His emergence as a writing coach strikes me as the natural and necessary next stage in his career.

Andrew ("Haiku Andy") Dugas, Novelist, "Sleepwalking In Paradise"
Coach' Kruger makes champion writers out of all his students. To my delight, I now have a well-worn groove of writing every day.

Peter "Dr. Pete" Patterson, Medical Writer
Charles Kruger's Method Writing Class is a wonderful opportunity for a writer to find a way to write significantly more and better words. He helped me in my adventure of finding my own voice. The proven techniques that Charles was teaching showed me a way to write soul-gripping stories everyday, stories I didn't know existed inside me, stories that surprised me as an artist.

Artem Ipatev, Method Writing Student
Upcoming Schedule
---
Fall 2022
Sept 10th to Nov 6th: 11am to 2pm PST
Winter 2023
Jan 7th to Mar 25th: 11am to 2pm PST* (Zoom)
---
*Missed classes can be made up in private conference.
Cost: $480 (fully refundable before class meeting #3, but not after)
Further information, and enrollment link can be found the-writing-coach.com