Method Writing Classes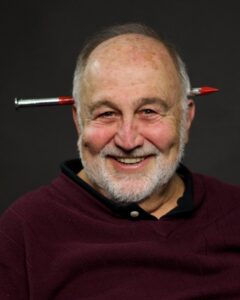 I teach four semesters each year: weekly classes run for seven weeks- winter, spring, summer, and fall. During my regular classes, I teach the different levels of method writing. Level One covers the techniques in my book Method Writing: The First Four Concepts. Levels Two through Five cover the techniques in my second book, Advanced Method Writing: The Art of Tonal Dynamics. My classes are a bit like a "Little Red Schoolhouse," in that, they are composed of writers and poets – some doing Level One, some doing Level Two, some doing Level Three, or beyond. You can choose the weekly class that suits your schedule best: Monday Afternoons 1-5pm PST; Tuesday Afternoons 1-5pm PST; Wednesday Mornings 7am-12noon PST; Wednesday Afternoons 1-5pm PST; Thursday Mornings 8am-12noon PST; Thursday Afternoons 1-5pm PST.
Those who continue with my regular classes who have gone beyond the first five levels will spend a 7-week semester working on the styles and techniques of specific prose, authors, and poets.
I also teach a 5 week course on Monday and Wednesday between the regular semester called The Flip side B classes (for more info on these class see Jack's Flip side B class).
My classes are not traditional "lecture" classes. They often run for more than 3 hours, but you're not expected to be there for more than 3 hours. Some students come early and leave early, while others mozey in later and leave later. Whatever time you come/log in, figure you'll be there for 2½ to 3 hours. In that time, you will hear 8 to 10 people read their work, get feedback, and you will read assigned work, get feedback, etc. So if a class runs from 8am to 1pm, you can mozey in at 8am and leave at 11am, or saunter in at 9am and skedaddle at 12noon or tip-toe in at 10am and sneak out at 1pm. We're flexible and loosey-goosey. This may seem confusing at first, but it's really quite simple and allows for everyone's shifting schedules. Furthermore, if you can't come to your scheduled class on any given week, you can attend any one of the other classes that week or come to two classes the following week.
For more info or to register for one of Jack's classes go to contact page.
Schedule
---
Contact Jack for registration and pricing information.
All times Pacific Standard Time
---
FALL 2023
Monday Class, October 2nd to Nov 13th: 1pm to 5pm
Tuesday Class, October 3rd to Nov 14th: 1pm to 5pm
Wednesday Morning Class, October 4th to Nov 15th: 7am to 12noon
Wednesday Afternoon Class, October 4th to Nov 15th: 1pm to 5pm
Thursday Morning Class, October 5th to Nov 16th: 8am to 12noon
Thursday Afternoon Class, October 5th to Nov 16th: 1pm to 5pm
---
WINTER 2024
Monday Class, Jan 15th to Feb 26th: 1pm to 5pm
Tuesday Class, Jan 16th to Feb 27th: 1pm to 5pm
Wednesday Morning Class, Jan 17th to Feb 28th: 7am to 12noon
Wednesday Afternoon Class, Jan 17th to Feb 28th:: 1pm to 5pm
Thursday Morning Class, Jan 18th to Feb 29th: 8am to 12noon
Thursday Afternoon Class, Jan 18th to Feb 29th: 1pm to 5pm
---
SPRING 2024
Monday Class, April 15th to May 27nd: 1pm to 5pm
Tuesday Class, April 16th to May 28th: 1pm to 5pm
Wednesday Morning Class, April 17th to May 29th: 7am to 12noon
Wednesday Afternoon Class, April 17th to May 29th: 1pm to 5pm
Thursday Morning Class, April 18th to May 30th: 8am to 12noon
Thursday Afternoon Class, April 18th to May 30th: 1pm to 5pm
---
SUMMER 2024
Monday Class, July 15th to Aug 26th: 1pm to 5pm
Tuesday Class, July 16th to Aug 27th: 1pm to 5pm
Wednesday Morning Class, July 17th to Aug 28th: 7am to 12noon
Wednesday Afternoon Class, July 17th to Aug 28th: 1pm to 5pm
Thursday Morning Class,  July 18th to Aug 29th: 8am to 12noon
Thursday Afternoon Class, July 18th to Aug 29th: 1pm to 5pm
---
FALL 2024
Monday Class, October 7nd to Nov 18th: 1pm to 5pm
Tuesday Class, October 8th to Nov 19th: 1pm to 5pm
Wednesday Morning Class, October 9th to Nov 20th: 7am to 12noon
Wednesday Afternoon Class, October 9th to Nov 20th: 1pm to 5pm
Thursday Morning Class,  October 10th to Nov 21st: 8am to 12noon
Thursday Afternoon Class, October 10th to Nov 21st: 1pm to 5pm
Learn from Jack…