OFFTHEBUS: The Study of Blue
Spring 2021
Bambi and Baz co-teach this Method Writing Workshop that uses a theme to excavate your deep voice. At the end of each semester, students will be published in a series called OFFTHEBUS. Workshop registration costs include one complimentary copy of the semester's published collection. In addition, some students from the OFFTHEBUS series will be featured in a special section within our annual literary journal, ONTHEBUS.
This course is an exploration of blue using Method Writing as a means for discovery. Students will be immersed in art, music, and literature as a prompt for creating work. Through writing exercises, the students will investigate themes to illuminate and expand their territory as artists and their relationship to their own deep voice.
Come on and join the wise fun.
Schedule
Spring 2021
Fridays, March 12th – April 2nd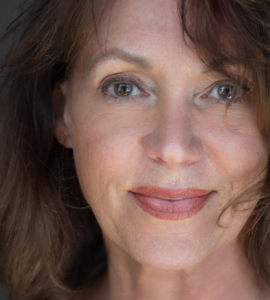 Bambi Here
Bambi Here, a Minnesota-born ice skater, grew up in the country. One winter, after deciding it was too cold in Minnesota, she grabbed her books and became an explorer—Portland, Seattle, South America, Nevis, all of Europe, Vancouver, New York, and finally LA.
In New York in the 80s, trained by William "Bill" Esper, an internationally recognized leading authority on the work of the "Meisner Technique," Bambi became an actress—performed in countless theater productions– even Shakespeare in the Park. She co-created The New Theatre Guild and worked with PANDA—Playwriters and New Directors Association. Several of the new plays premiered at Playwrights Horizons.
Bambi has been collaborating with Jack Grapes since 2006, co-creating and teaching the workshop series "The Breath of Creativity: Light of the Mind," and producing many of his LA Poets & Writers Collective Readings.
Since 2012, Bambi has served as the Editor-in-Chief of Bambaz Press, FRE&D, I'll Have Wednesday, and ONTHEBUS. Bambaz Press has helped poets, writers, and artists self-publish hundreds of books—all up on Amazon. With four of her own published books (see below), her work has also been featured in The Cultural Weekly, FRE&D, ONTHEBUS, and The Mas Tequila Review.
Bambi is often seen in a wig and a costume—ready for a photo shoot. Once an actress, always an actress—something about those false eyelashes.
Her own books:
The Wonderment of Saint Bambi
Banging Against Incomprehensible Walls,
Whiskey Kiss
I Require Storms.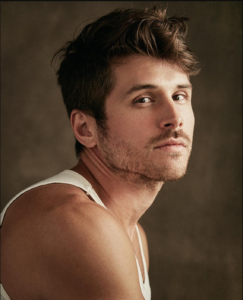 Baz Here
Baz Here is a fine art photographer musician, and writer living in downtown Los Angeles (DTLA). A multidisciplinary artist, Here is interested in the sound current and its effect on visual aesthetics. Through the use of self-portraiture, his work questions perceptions about race (white privilege specifically – White on White) and queer identity politics. Raised in the Christian faith, he also explores themes of sex and sexuality (The Temptation of St. Baz and Tender Feelings) and their relationship to religious iconography. His work has been exhibited at The Hive, Featured Resident Artist (DTLA) / The Getty Center, Pop-up Gallery (Los Angeles) / Out There, Gallery 825 (West Hollywood) / Gallerie Sparta (West Hollywood) / LACDA (DTLA) / Gay Downtown LA Artwalk Pop-up Gallery (DTLA) / Beyond Baroque (Venice) / Art Share LA Fall (DTLA) / Los Angeles LGBT Center Advocate and Gochis Galleries (West Hollywood). He was also featured in The Advocate and The Cultural Weekly. Baz received his Masters of Fine Art at the Photo Arts Conservatory at the New York Film Academy in Burbank, CA. Aside from teaching workshops, editing, and coaching Jack Grapes' Method Writing students, he teaches photography and art at UCLA Extension and the Photo Arts Conservatory at NYFA. Together with Bambi Here, their small indie press, Bambaz Press has helped over 300 authors self publish their work and birthed 3 literary journals (including the current ONTHEBUS revival). Baz lives with his partner and 3 dogs, England, Gia, and Kratos and prides himself on his mashed-potato making prowess.