Method Writing Teachers:
Los Angeles
---
Lisa Segal
Lisa Segal is an artist/poet/writer. Originally from Phoenix, Arizona, she has lived in Los Angeles for over three decades. She has a degree in Information and Library Science from UCLA, but after a brief stint as a cataloger at the Beverly Hills Public Library, she realized she'd rather write a book than figure out its call number. She has studied Jack Grapes' Method Writing since 2007.
Lisa is a founding member, and past chair, of StudioEleven, a Los Angeles artist collective. A teacher of poetry and writing through the Los Angeles Poets & Writers Collective, she has written four books: METAMORPHOSIS: Who is the Maker? An Artist's Statement (her exploration of the artistic process through her poetry, prose, and photographs of her assemblage sculptures); Kicking Towards the Deep End (her solo poetry and prose collection); Trips (a three-poet collection which includes the poetry and prose of Josh Grapes and Olivia O. Wyatt); and her textbook, Jack Grapes' Method Writing: The Brush Up. She is published in literary journals and anthologies and has won prizes in the Cultural Weekly Poetry Prize and won the Los Angeles Poet Society Poetry Month Contest.
For more info or to register for her "Brush Up" class you can contact her by visiting her class page.
Published Books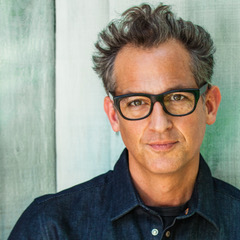 Kevin Jacobsen
Kevin Jacobsen is a Norwegian-American writer and actor based in Los Angeles. He was raised in a fishing village in Norway where he learned to hunt moose, knit scarfs, and tell stories. After two semesters of law school in Oslo, he realized he was the only one memorizing legal cases and roleplaying litigants. So he packed his bags and moved to Hollywood. Kevin has since appeared in fifty national television commercials. He has studied Jack Grapes' METHOD WRITING for five years. His stories and poems have appeared in several anthologies, including I'll Have Wednesday, Los Angeles Poets & Writers Collective, and ONTHEBUS. Due for publication late this year is his book of short stories, Working Title. He also has two dramatic television shows in development. He lives in Hollywood with his wife, the bestselling author Annie Jacobsen, and their two sons.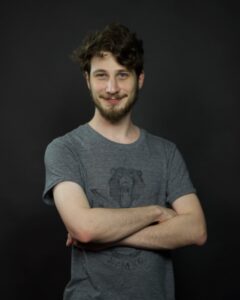 Josh Grapes
Josh Grapes is a graduate of Sarah Lawrence College where he studied History, French, and Theater. He's been teaching courses in METHOD WRITING for 6 years, though his knowledge of the method goes back to years of sitting in his dad's living room while classes were being taught. He also works privately with writers consulting and editing their books. Beside teaching regular courses in Method Writing, he's developed classes that focus on the editing process: "Frankenstein's Lab," where, in his own words, "we take the writing apart and put it back together." These 8-week classes are held four times a year. With Lisa Segal, he teaches follow-up classes in Method Writing called "The Brush Up," also held four times a year. He and Lisa also teach a special one-day workshop, "Beyond the Frame in Space and Time." His first book, Trips, featured his work along with the work of Olivia Wyatt and Lisa Segal. His first complete book of poetry was published in 2019, Self-Portrait in Hell. He is currently working on a new book whose title, so far, has been a closely guarded secret, but he often refers to it — as James Joyce referred to Finnegans Wake — as "Work in Progress."
Published Books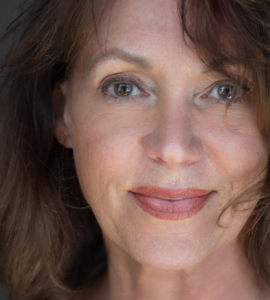 Bambi Here
Bambi Here, a Minnesota-born ice skater, grew up in the country. One winter, after deciding it was too cold in Minnesota, she grabbed her books and became an explorer—Portland, Seattle, South America, Nevis, all of Europe, Vancouver, New York, and finally LA.
In New York in the 80s, trained by William "Bill" Esper, an internationally recognized leading authority on the work of the "Meisner Technique," Bambi became an actress—performed in countless theater productions– even Shakespeare in the Park. She co-created The New Theatre Guild and worked with PANDA—Playwriters and New Directors Association. Several of the new plays premiered at Playwrights Horizons.
Bambi has been collaborating with Jack Grapes since 2006, co-creating and teaching the workshop series "The Breath of Creativity: Light of the Mind," and producing many of his LA Poets & Writers Collective Readings.
Since 2012, Bambi has served as the Editor-in-Chief of Bambaz Press, FRE&D, I'll Have Wednesday, and ONTHEBUS. Bambaz Press has helped poets, writers, and artists self-publish hundreds of books—all up on Amazon. With four of her own published books (see below), her work has also been featured in The Cultural Weekly, FRE&D, ONTHEBUS, and The Mas Tequila Review.
Bambi is often seen in a wig and a costume—ready for a photo shoot. Once an actress, always an actress—something about those false eyelashes.
Her own books:
The Wonderment of Saint Bambi
Banging Against Incomprehensible Walls,
Whiskey Kiss
I Require Storms.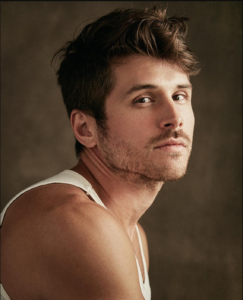 Baz Here
Baz Here is a fine art photographer musician, and writer living in downtown Los Angeles (DTLA). A multidisciplinary artist, Here is interested in the sound current and its effect on visual aesthetics. Through the use of self-portraiture, his work questions perceptions about race (white privilege specifically – White on White) and queer identity politics. Raised in the Christian faith, he also explores themes of sex and sexuality (The Temptation of St. Baz and Tender Feelings) and their relationship to religious iconography. His work has been exhibited at The Hive, Featured Resident Artist (DTLA) / The Getty Center, Pop-up Gallery (Los Angeles) / Out There, Gallery 825 (West Hollywood) / Gallerie Sparta (West Hollywood) / LACDA (DTLA) / Gay Downtown LA Artwalk Pop-up Gallery (DTLA) / Beyond Baroque (Venice) / Art Share LA Fall (DTLA) / Los Angeles LGBT Center Advocate and Gochis Galleries (West Hollywood). He was also featured in The Advocate and The Cultural Weekly. Baz received his Masters of Fine Art at the Photo Arts Conservatory at the New York Film Academy in Burbank, CA. Aside from teaching workshops, editing, and coaching Jack Grapes' Method Writing students, he teaches photography and art at UCLA Extension and the Photo Arts Conservatory at NYFA. Together with Bambi Here, their small indie press, Bambaz Press has helped over 300 authors self publish their work and birthed 3 literary journals (including the current ONTHEBUS revival). Baz lives with his partner and 3 dogs, England, Gia, and Kratos and prides himself on his mashed-potato making prowess.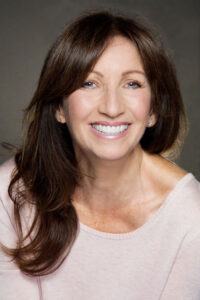 Jules Swales
Jules has studied Method Writing with Jack Grapes for over 16 years. In 2017 she launched the original Jack Grapes' Method Writing live online program. Her classes are four times a year, and each class runs for eight weeks. She also offers two specialized five-week classes, The Image Moment and The Refresher. Her main focus is to invite students to experience and write from the Creative Genius that lives inside us all. Jules is also a Creativity Coach supporting clients writing and editing their books. She ran a writing/editing class for four years and has studied with the poet David Whyte in both the British Lake District, and on Whidbey Island where she did his nine-month program in Conversational Leadership.
In 2015 Jules released two books, a poetry anthology called I Want a Stonehenge Life, plus a quirky non-fiction book, The Nanny Chronicles of Hollywood, plus wrote a movie, Pen Name. Her upcoming book, Dear God – Letters From An Agnostic will be available spring 2021. She has been published in two volumes of FRE&D and the most recent edition of ONTHEBUS. After volunteering at Venice High School where she taught Method Writing to students in the POPs program, was published in In The Key Of Love. Jules is originally from the UK but has lived in Venice Beach, California for over two decades.
For more information contact Jules: https://www.julesswales.com
Published Books
Carolyn Ziel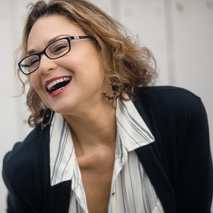 Carolyn Ziel is a writer and a writing teacher. She has been leading writing workshops since 2010 and has been teaching Jack Grapes Method Writing© since 2018. She is a member of Los Angeles Poets & Writers Collective and has studied with her mentor Jack Grapes since 2008. She has also studied with Ellen Bass, Pam Houston, Dorianne Laux, Joseph Millar, and Richard Jones. She has written for The Huffington Post and Arianna Huffington's Thrive Global. And her work has also been published in such journals as Diverse Voices Quarterly, CRATE Literary Journal, Cultural Weekly, Writers Resist, 2018 Anthology, The Los Angeles Review of Los Angeles, Edgar Allen Poet, The Elephant Journal, ONTHEBUS and FR&D.
For more, please visit her website: www.carolynziel.com
Published Books
Method Writing Teacher:
San Francisco
---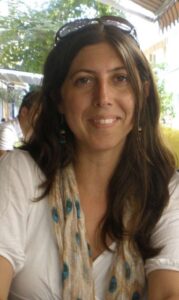 Alexandra Kostoulas
Alexandra Kostoulas is the founder and executive director of the San Francisco Creative Writing Institute. She has an MFA in Creative Writing and English from Mills College and a BA in Literature & Creative Writing from the College of Creative Studies at UCSB. She had been teaching Jack Grapes' METHOD WRITING Program in San Francisco since 2012. Before that she taught English, Composition and ESL at the college level for many years. She has won numerous awards in fiction, poetry, and journalism. She has published short stories, journalistic pieces, and poems across a wide array of literary journals and other media. She has performed her work on stage at readings both locally and nationally. She is currently at work on finishing up her novel, Persephone Stolen that weaves in themes of the Persephone myth, stolen artifacts and an immigration story during a time of economic downturn and great illness. She just finished a book of poetry called Becoming Athena.
Classes meet above the Golden Gate Theatre inside Wework Golden Gate:

SF Creative Writing Institute
25 Taylor Street
San Francisco, CA 94102
https://sfwriting.institute/
and for the class click here.

For more info on classes in San Francisco, contact Alexandra at:
email: alexandra@sfwriting.institute
or thru her website: http://methodwritingsf.com
Also phone number for SF Creative Writing Institute: (415) 371-9054
Method Writing Teacher:
Maui
---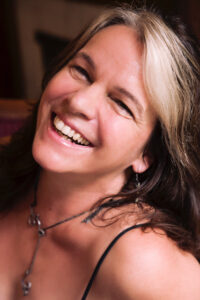 Ivy Kaller
Ivy Kaller is a natural philanthropist, and teacher. She was born in New York City and graduated from Hunter College with a degree in Liberal Arts. She moved to L.A. in 1984 and began studying with Jack Grapes in 1999. Through Jack's METHOD WRITING group, she became involved with the Los Angeles Poets and Writers Collective, which published ONTHEBUS and books by other Los Angeles poets. In 2007 she moved to Maui. After looking for a writing group to work on her novel, she found none that delved as deeply nor as specifically as Method Writing. A friend said to her, "Why don't you start a group of your own?" So she did, calling it The Collective Underground. Over the course of several years, she introduced them to the basic principles of METHOD WRITING, and in 2014, she wrote, edited, and published, along with Marina Galvan, Method Writing With the Collective Underground, available on Amazon. The Collective Underground is about art and poetry and truth and process and writing. The group is still active on Maui, writing and publishing. For more information, contact Ivy Kaller at:
www.thecollectiveunderground.com
ivykaller@me.com
Published Books
Method Writing Teacher:
New York, Maine, Florida
---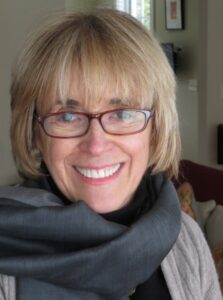 Kathrin Seitz
Kathrin Seitz is a writer, editor, producer and professional coach who spent thirty years as a creative executive in the publishing, television, film, animation and toy industries in Los Angeles and New York City. As a coach, she works with private clients around the country and conducts Method Writing Workshops in Midcoast Maine, New York City and Florida. Her writings have been published in Evergreen Review, Lear's Magazine, ONTHEBUS, Method Madness (a magazine she created with her students), The Herald Gazette and Maine Home+Design. She also teaches writing at Maine Media Workshops + College. Kathrin received an MFA from Spalding University in 2014, and is currently finishing her first novel. For more info on her Method Writing classes: http://www.kathrinseitz.com/
Method Writing Teacher:
Ukraine
---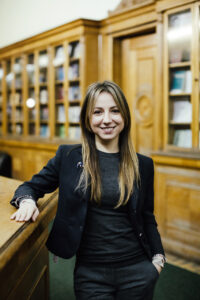 Natalie Skorykova
Natalie Skorykova was born in Kryvyi Rig, Ukraine. It's the "longest" city in Europe: gray, industrial, and boring. When she was a teenager, her parents, her friends, even total strangers told her that she had to have a serious job in an office, that the creative life was not her calling, so forget about writing and poetry and reading all those books. So when she was 22, she moved to Kyiv, where she got a job working in an art gallery, becoming the top manager 4 years later. She had a serious job and money, but didn't like the life she was making for herself. Money: yes; writing and poetry: no. So she left her job and started the big journey: to discover who she was. In a writing workshop in Kyiv, she met someone who had been studying at Cal State filmschool. He mentioned Jack's Method Writing classes. So she flew to Los Angeles, spent over a year in extensive training, then returned to Kyiv to teach Method Writing. Classes were initially held in the National Library of Ukraine in the heart of Kyiv. Many of her students are now preparing their first books for publication. She currently has over 40 students, including living elsewhere in Ukraine who are able to take virtual classes through ZOOM. She also offers her course free of charge to all Ukrainian veterans who took part in military operations in the East of Ukraine. Her work was featured in a recent issue of ONTHEBUS, and her debut book of poetry and prose will be published in Los Angeles in 2020, tentatively titled "Don't Stop Me Now." Her dream is that Ukrainian literature will be free and alive, and that Ukrainian authors will be known throughout the world. She finally found a serious job, a serious calling.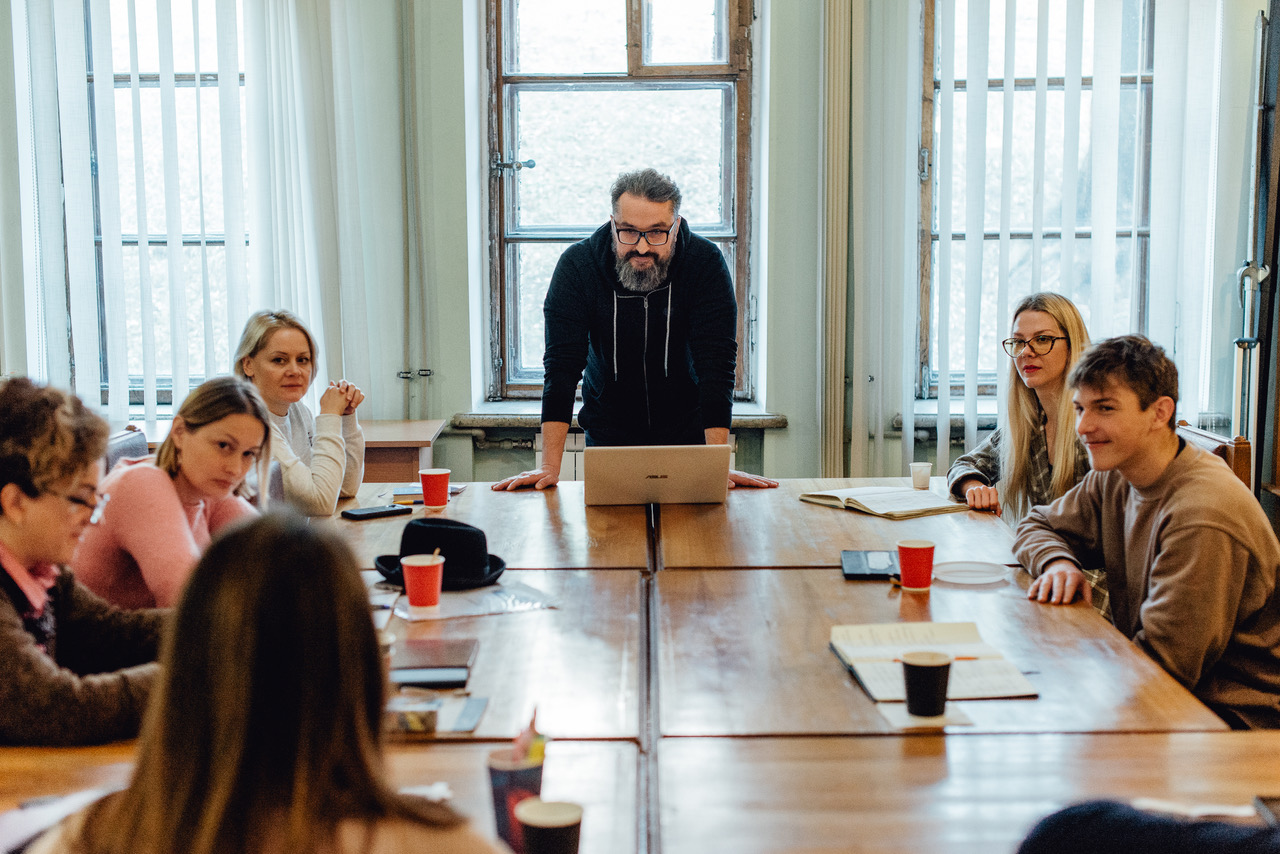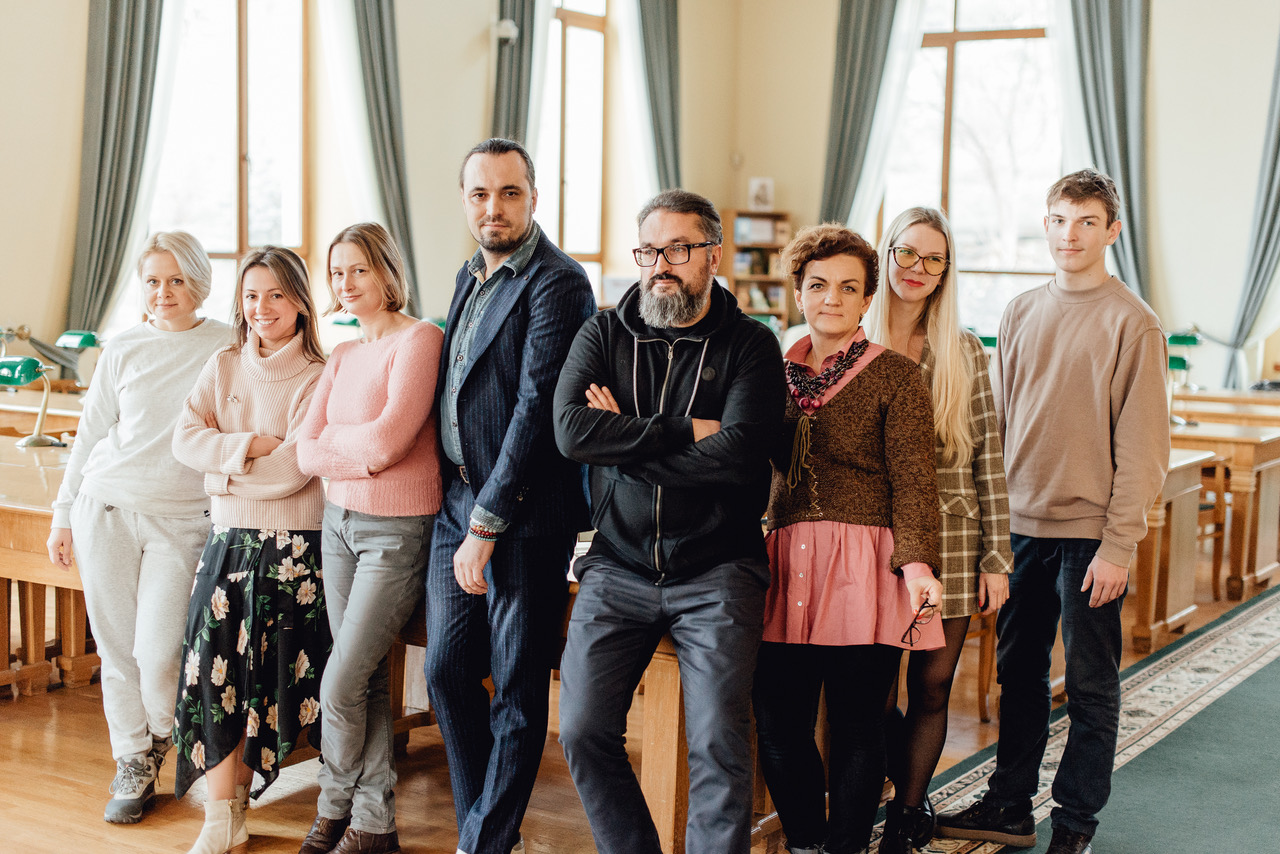 Ukrainian website: www.methodwriting.com.ua
email: info@methodwriting.com.ua
tel: +38 067 445 81 42
Address: 28/2 M. Grushevs`kogo Str, office #30
Published Books
Method Writing Teacher:
---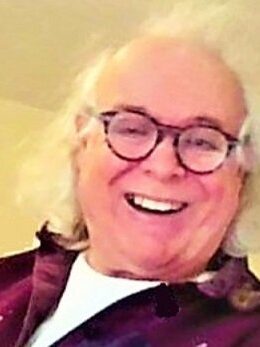 Charles Kruger
Charles Kruger began studying with Jack in 2001. He is the founder and lead writer for the theatrical website, "TheatreStorm" which covers theatre in the San Francisco Bay Area. He has been published in multiple poetry anthologies (most recently, Sparring With Beatnik Ghosts), and has had work in "The Rumpus," "LitSeen," "ONTHEBUS," "Red Fez," "Writing Without Walls," and elsewhere. He was also a founding Board member of two widely-respected literary reading series, "Quiet Lighting," and "Bay Area Generations." He now teaches Method Writing on Saturdays. See "Classes" for schedule of upcoming Saturday classes.
For more info or to register for his Saturday Method Writing class, contact Charles at th3writingcoach@gmail.com